So, I have just started the Trail of Blood quest, and when I get to the quest location and enter the quest, the game bugs out.
There is a short cut scene where you are told there are orcs there and you need to kill them. It then zooms into the two characters, your hero and the other guy, as if to have a conversation and there the game bugs out. There is no conversation windows, no controls, no ESC menu. The orcs get in among the army, but they dont attack, they just run around aimlessly. Screen shot is shown below.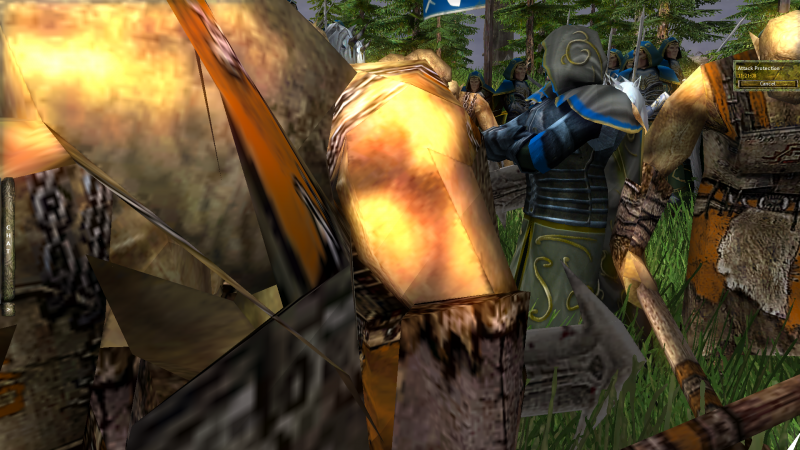 I have tried relogging, restarting, even killing all processes related to DoF but with no luck.